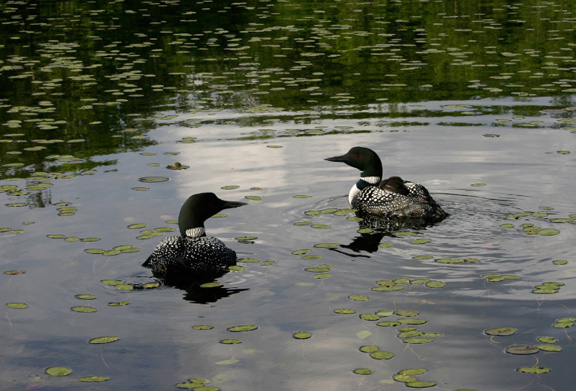 The Pequaywan Lakes Association works to protect the interests of property owners of Big and Little Pequaywan Lakes, contiguous waterways and the surrounding watershed by promoting good lake and water management through testing, education and support.  Meetings are held Saturdays from May to September at the Fire Hall. The Association has been in existence more than 60 years.
---
What's New
• The township will have a special town meeting at 7 p.m. on Monday, Dec. 2, at the Fire Hall, on the subject of short-term rentals. Read the announcement here: http://www.pequaywantownship.org/wp-content/uploads/2019/11/Public-Notice-for-Special-Town-Meeting.pdf
• The issue of folks renting out their cabins for short-term stays has surfaced on our lakes as well as in other parts of St. Louis County. The County has drafted a proposed short-term rental ordinance, which would address such things as permitting, property classification and assessment, land use administration, and on-site sewage treatment compliance. They are asking for public feedback.
Comments may be submitted in writing to Jenny Bourbonais at bourbonaisj@stlouiscountymn.gov  by December 10, 2019. The Planning Commission will consider all comments and public testimony.
Draft performance standards can be viewed on the County's website at: https://www.stlouiscountymn.gov/departments-a-z/planning-development/land-use 
• There's a new online way to pay your $10 Association dues this year…. simple, easy, secure.  Go to this page to pay by credit card —  http://pequaywanlakes.com/lake-association-annual-dues-payment/
You can also pay by check (made out to Pequaywan Lakes Association).  To download a dues form, click on the following: dues form
Or you can pay at an Association meeting.
• There is a new walking trail on the township land.  Volunteers have been working hard to get the path in shape but you should still watch your step. The path is about a mile in length and generally skirts the edges of the township land. View a map of the trail.