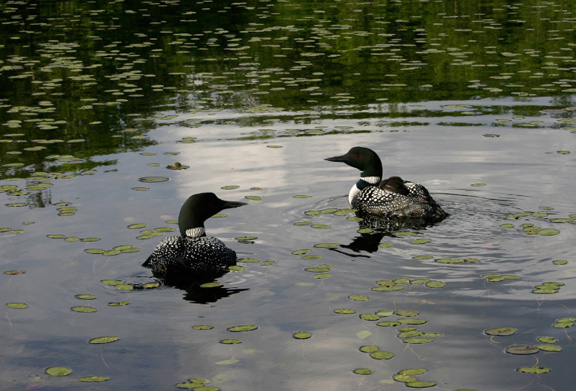 The Pequaywan Lakes Association works to protect the interests of property owners of Big and Little Pequaywan Lakes, contiguous waterways and the surrounding watershed by promoting good lake and water management through testing, education and support.  Meetings are held Saturdays from May to September at the Fire Hall. The Association has been in existence more than 60 years.
---
What's New
• The first association meeting of the year will be Saturday, May 12, starting at 10 a.m. at the Fire Hall on #44. Come see your neighbors and friends and catch up on area news.
• There will be a memorial service for Cameron Johnson, long time resident on Big Pequaywan, as part of the church service at the Lakeside Chapel on May 27.
• St. Louis County has restricted access to the gravel pit which has been used for our Yard Waste Day. They will be using that area for staging for road work this summer. So the June 2 Yard Waste Day has been canceled. We will be looking for an alternative location.
• KTM Paving will be doing road repair work on the Township portion of West Branch Road soon after road restrictions are removed this spring. The company will be available for private blacktopping when West Branch Road work has been completed. To get an estimate, call KTM at 218-626-5815 or 218-729-9125. You can also request an estimation form from Scott Mead, 848-2051.
• Association dues are $10. To download a dues form, click on the following: Pequaywan Lake Assoc Dues